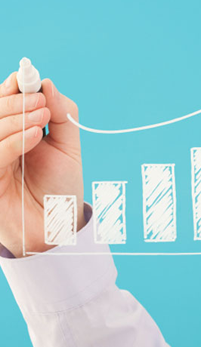 Welcome!

NAMindex Derivatives
Basically a Limited Liability Partnership Business registered under RoC Kerala, NAMindex Derivatives LLP is a Calicut-based legal entity (LLP Identification No: AAC-9793). We are in to Derivative Broking business.
The NAMindex Management
Run by two designated partners, NAMindex Derivatives is a bridge between simple partnerships and corporations.
To be an investor you must be a believer in a better tomorrow.
Managing Director Mr Sunish Nambiar handles all investor relationships and the routine operational activities. Based in Calicut, India, Sunish has been working with with international investment banks for over 10 year before focusing specifically on derivatives trading. Since 2010, he has been managing derivative portfolios. Sunish also holds the Derivatives Certificate from National Stock Exchange, Mumbai, which runs certification programs in Indian financial market for practical knowledge and skills required to operate in the financial markets.
Our Vision
We envision for our clients, a safe scenario in the Indian stock market and their financial investments, with more earnings and peace.
Our Mission
We are driven by a bunch of positive missions that ensure we meet our visions. We aim to conjure a well-informed and trusted relationship with our clients, with mutual understanding. Our goals are no different than yours, aiming to:
Turn existing investments into returns
Earn extra returns without fresh capital
Procure financial protection for large investments
Ensure profitability and more positions through derivatives
Enlighten more investors about the benefits of derivative trading.